Sorry I haven't written since last week "/ I haven't been home, lol. I've been practically living at the boyfriend's by sleeping over and stuff. Also, it was my bestie Drea's birthday on Friday, so we went out clubbing on Thursday night. We went to the Heist in LA (: It was so fun, but I forgot my camera in my friend's car ): I'm looking for the pictures that the club takes, but they're not posted yet, lame. I'll post it up when I find it (: teehee.
Anywho. I went to Big Lots last week and picked up a bunch of stuff to further organize my room. It made me really happy inside, haha.
Shoe rack! But I haven't emptied out my car trunk yet, lol.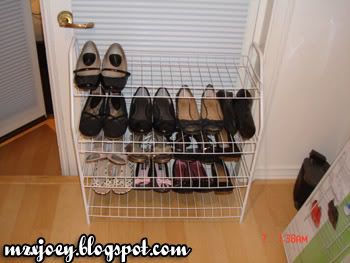 A new basket for my vitamins and hair stuff. It's pink! (: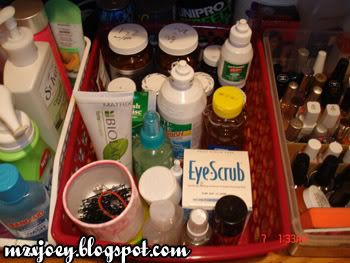 & A new box for my nail polishes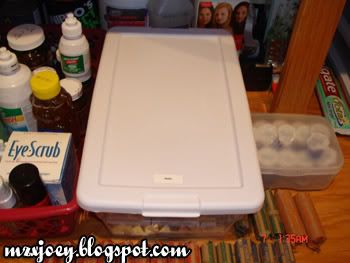 Super organized! Yay (: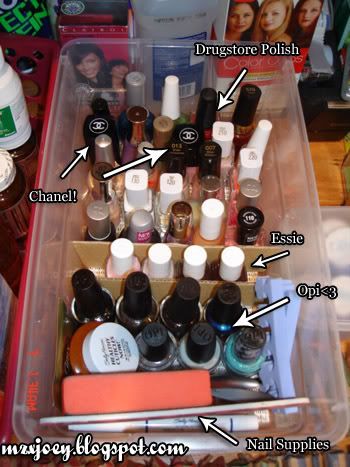 I put a piece of cut-up cardboard as a partition.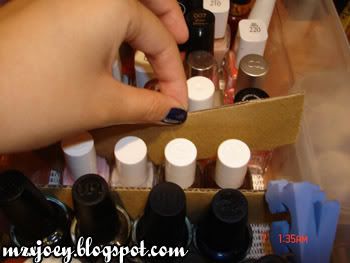 (Omg, I'm so OCD ):)
And since I moved my nail polishes, I put my wallets and stuff in the basket.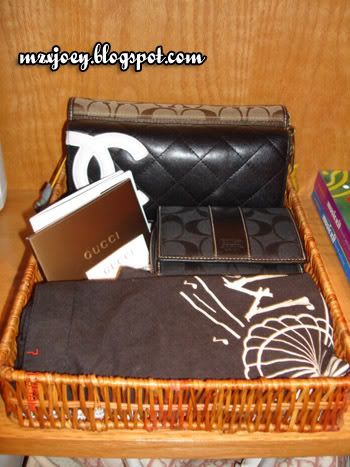 I bought two 3-drawer organizers too.
The first one--Eyes & Lashes, Face, Eyeshadows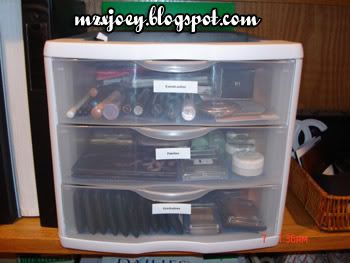 (They're not as organized as I'd like ><) Eyeliners, mascaras, brows, and lashes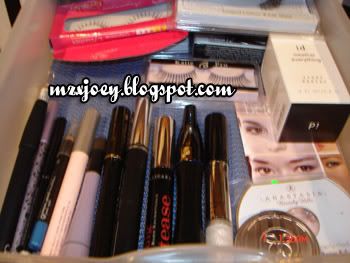 Palettes and samples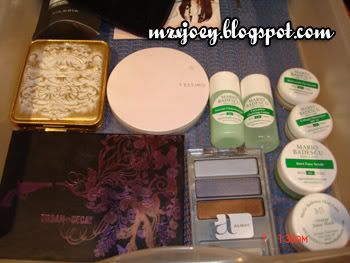 Eyeshadows galore!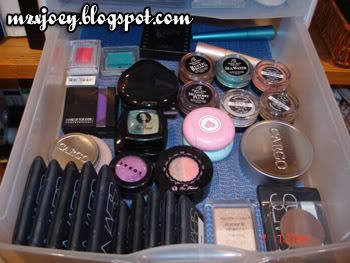 & the 2nd one--Face, Lips, and Misc.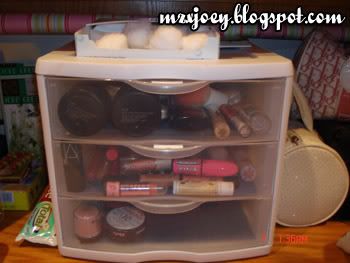 Foundations, blushes, concealers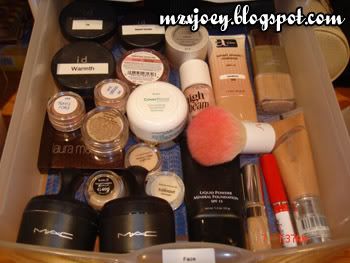 Lip stuff. Lip glosses, lip sticks, chapsticks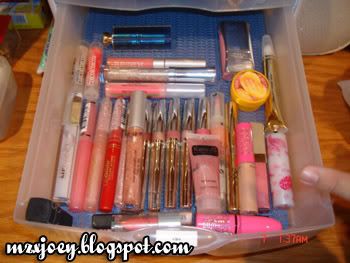 & Misc.. just nothing to put there yet (: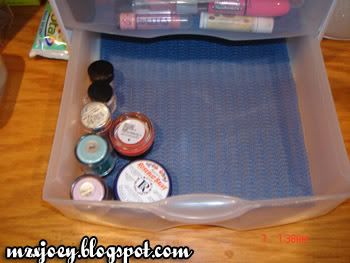 One last container. I bought it because it's blue and oh-so-cute!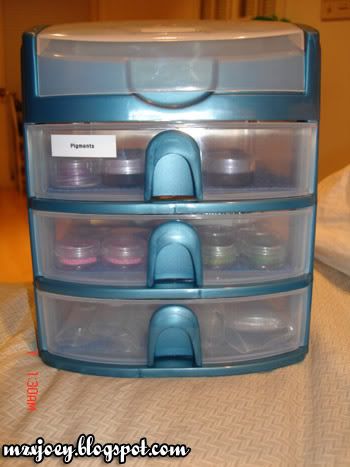 Top--Jewelry. It's pretty empty because I wore some stuff recently (: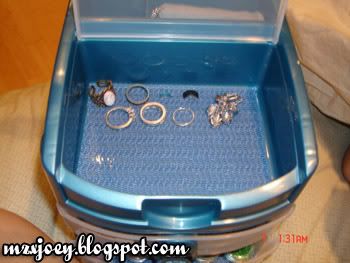 Extra pigments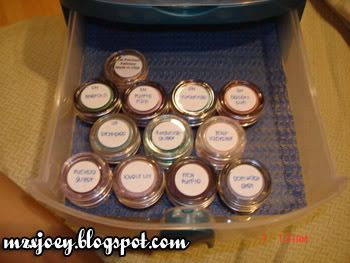 Nail glitter, nail cutter, and rhinestones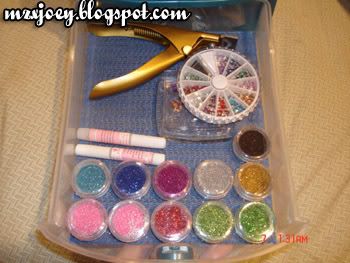 Clear nail tips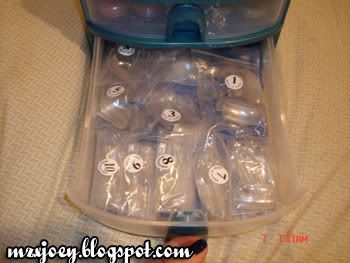 I bought all the clear tips and glitter and stuff because I got inspired by
Lady L
's post about her gold glitter nails. I've been thinking of doing trying to do them, but haven't gotten the chance. I tried a little something.. it came out pretty cute.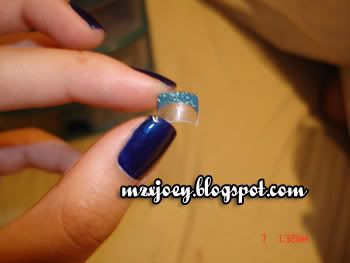 --
And a short review of Vaseline's Healthy hand and Nail lotion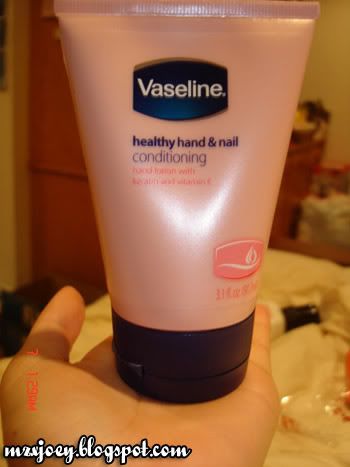 Product:

5 out of 5


Packaging:

5 out of 5


Overall:

5 out of 5


Price:

$4.29, RiteAid


Would I buy it again?

Yes, definitely.



What they say:

Healthy Hand and Nail lotion is formulated just for your hands. Its conditioning moisturizers are fast absorbing and non-greasy. It nourishes completely for softer palms, fingertips, and knuckles, smoother cuticles, and stronger nails. In two weeks -- nails are 10x stronger.



Ingredients: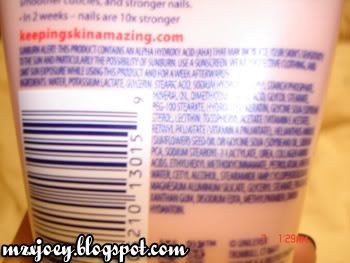 Water, Potassium Lactate, Sodium Hydroxypropyl Starch Phosphate, Glycerin, Stearic Acid, Mineral Oil, Dimethicone, Lactic Acid, Glycol Stearate, PEG-100 Stearate, Keratin, Glycine Soja Sterols (Soybean), Lecithin, Tocopheryl Acetate (Vitamin E Acetate), Retinyl Palmitate (Vitamin A Palmitate), Helianthus Annuus Seed Oil (Sunflower), Sodium PCA, Sodium Stearoyl Lactate, Urea, Collagen Amino Acids, Ethylhexyl Methoxycinnamate, Petrolatum, Mineral Water, Cetyl Alcohol, Stearamide AMP, Cyclomethicone, Magnesium Aluminum Silicate, Glyceryl Stearate, Fragrance, Xanthan Gum, Corn Oil, BHT, Disodium EDTA, Methylparaben, DMDM Hydantoin.



Pros:

Inexpensive, works as promised, and really hydrating. It doesn't really leave a greasy feeling behind, and its fragrance isn't bothersome.



Cons:

It doesn't contain sunscreen ): But that's about it.



Overall:

I love this product. I'm not really big about hand lotions because I hate that slippery feeling afterwards, but this is really nice. And plus.. I could really do with some nail strengthening! I'll let you know in 2 weeks if my nails are any stronger because they're naturally really brittle.



Rating:

/5