Currently listening to: Pennywise - Bro Hymn (: heehee
Happy Tuesday!
My outfit was a bit neutral today, so I decided to do a pop of color. I did a teal and brown sort of look for school, and later when I went out, I put on something more bold.
What I used--
Eyes--
MAC Bare Study Paint Pot
MAC Teal Pigment
Stila's Golightly e/s
Katie B's Powderliner
Brows--
Anastasia Brow Powder Duo in Ash Brown
Anastasia Clear Brow Gel
Face-- (as always)
MAC Moisturecover in NW 20
Smashbox Photofinish Primer in Blend
MAC Mineralize Foundation in Medium
BE Bare Radiance
NARS Orgasm blush
(The makeup may be a bit icky because I stupidly took the pictures after school)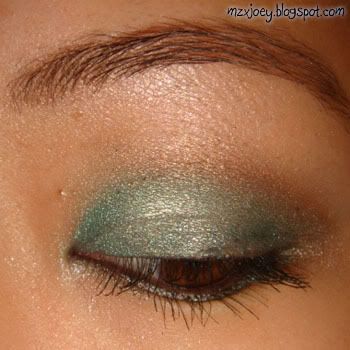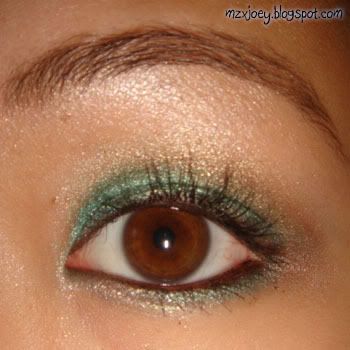 & This is my evening look--
Eyes--
What I had on before, but I packed on top of that
more MAC Teal Pigment
MAC Deep Blue Green Pigment on outer corner and crease
That's all (:
These pictures are creased. Lame.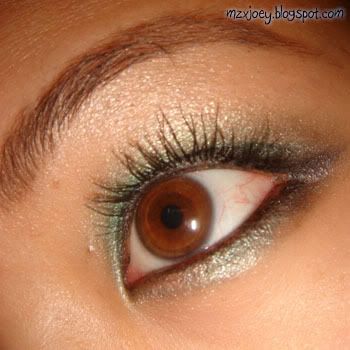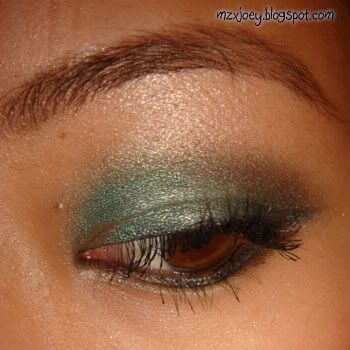 & When I went out tonight, I went to go hang out with my bestie from high school for the first time in a month or two. It's always fun seeing her. Too bad we were too busy catching up to camera whore )" This was us back in our old days!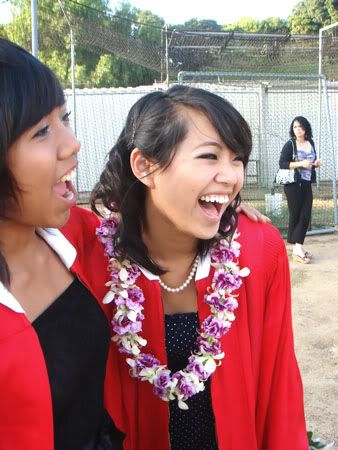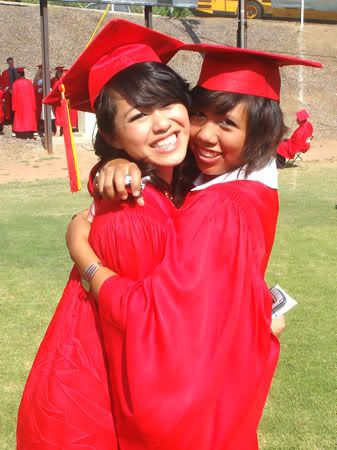 (Yes, I had uber short hair, lol)
Well, we hit up Sephora like we do every time we go to the Brea Mall. I picked up two things from Sephora.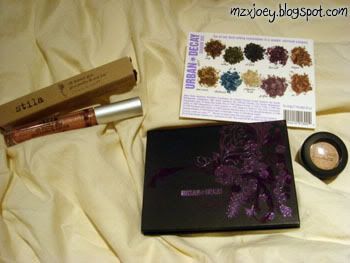 I got the Urban Decay Ammo Palette (all because of
Lady L
!)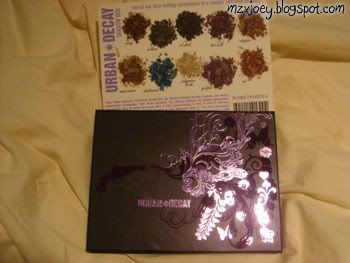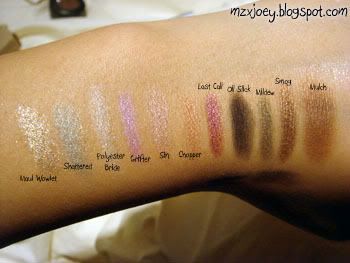 The colors are all surprisingly pigmented and have a silky texture. They are really nice compared to the other UD eyeshadows I've gotten before. Though, Oil Slick is a bit of a disappointment.. I had to really pack it on even though it's just a swatch. All of the other shadows are reaally pretty and shimmery. Maybe I'll do a look with this palette tomorrow.
& Stila's Kitten Silk Shimmer Gloss (because of
Karen
's review)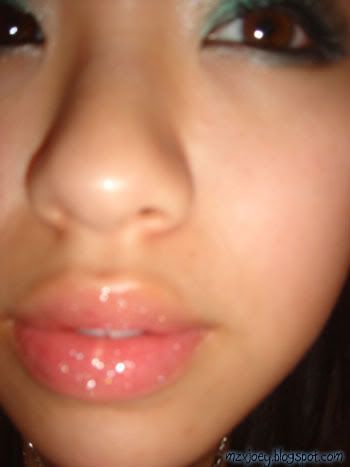 Grr lips! & a closeup of my crooked teef ):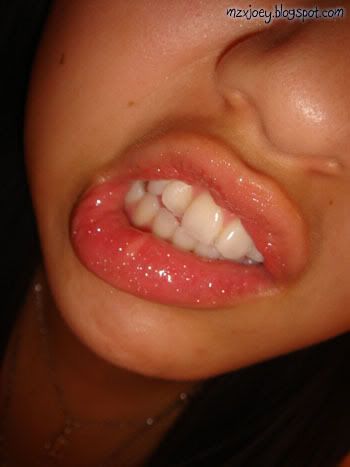 I'm not much of a lip gloss user because my lips dry out and peel really easily, but I
really
like this lip gloss. It's not sticky; it almost feels like I'm just wearing my Rosebud Salve. My lips are already very pigmented, so I'm picky with the colors of lip glosses I wear, but I really like Kitten. I just love
anything
Kitten from Stila! hehe
I stopped by the MAC store because I've depotted more than 6 eyeshadows already. So, I brought in 6 empty ones and traded it in for a new eyeshadow (I didn't get a lipstick or lip gloss because I don't use them much "/). I picked up Mulch, because I wanted something really versatile and something I can use a lot during the summer. I really like it so far.
(The swatch is in the picture with the UD swatches)
I gave myself a late-night procrastination manicure last night, lol. Well, not a
real
manicure, but I took off my chipped teal blue/black polish and coated my nails with a sheer and shimmery color for summer (kinda like Kitten!). But don't mind my pinkie nail.. I tried on the new Orgasm nail polish while I was at Sephora.. and I really liked the color. Really pretty. I think I'll pick one up next time I go (: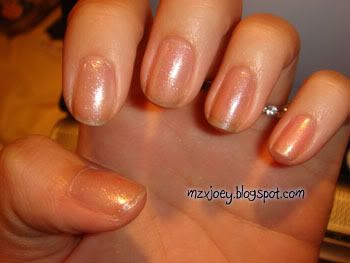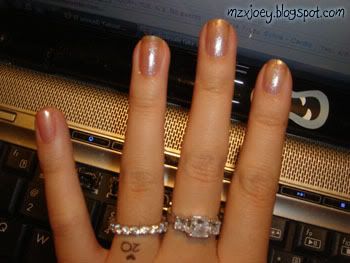 Also, ichigobunnie requested for me to post the ingredients that are in Katie B's Faux Lash mascara. I took pictures--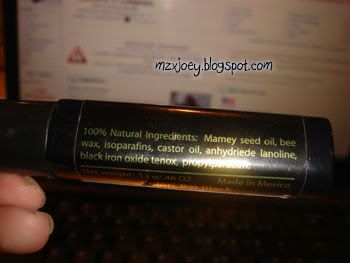 But if it's not clear enough, it says "100% Natural Ingredients: Marney seed oil, bee wax, isoparafins, castor oil, anhydriede tanoline, black iron oxide tenox, proplyparaben"
Gosh, my entries always turn into such a long thing when I don't intend for them to! haha.
K. Ta-ta for now, ladies!