I went with the Bestie to the Whittier Farmer's Market thing tonight. It was pretty fun. I picked up 2 belts from the Melrose Vintage shop for $15. Pretty damn cute. But she took them ): lol Drea's borrowing them, haha. They have some pretty cool stuff.. like real Member's Only jackets from the '80s! haha.
Anywho.
This is my FOTD. I'm still tinkering with blues because of the Cool heat collection.. and I just like blues in general.
Here's what I used--
Face--
Smashbox Photofinish Primer in Blend
MAC Mineralize Loose Foundation in Medium
MAC Moisturecover in NW20
MAC Sincere blush
MAC Bone Beige/Emphasize Sculpt and Shape Duo
Eyes--
MAC Bare Canvas paint pot
Stila Kitten e/s as highlight
MAC Shimmermoss e/s on inner 1/3
MAC Cool Heat e/s (crease)
MAC Blue Flame e/s (crease)
MAC Deep Blue Green p/g (crease)
Stila Wheat e/s on tear duct
MAC Spiked brow pencil
MAC Wheat brow finisher
Lancome Artliner in Noir
Katie B Powderliner
Katie B Faux Lash mascara
Ew. Smudge.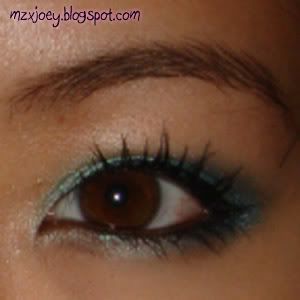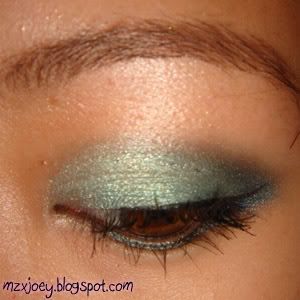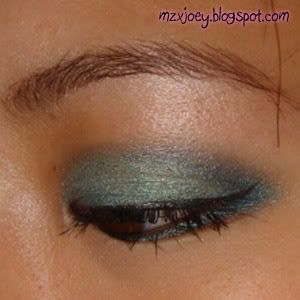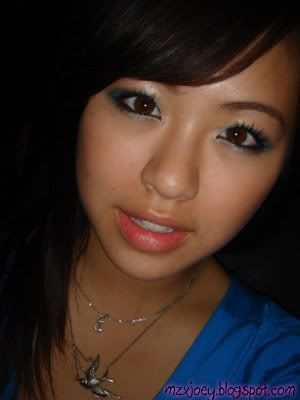 & some pictures of Drea and I--
Mustaches.. heehee.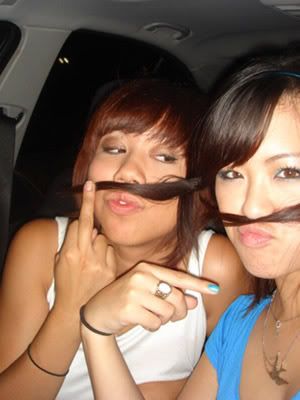 Kisses!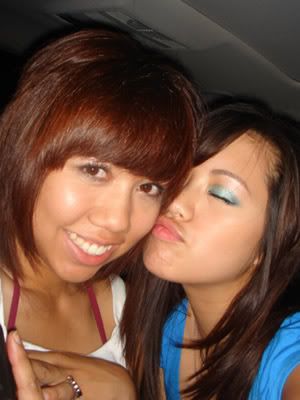 Uh-oh! She caught me eating my kettle corn like a fatty. Haha.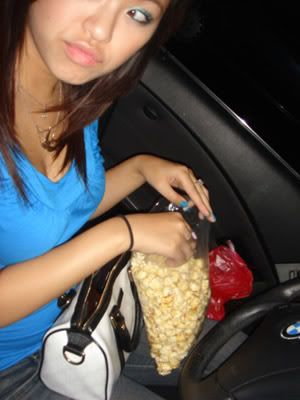 I hope everyone had an enjoyable Wednesday. Now on to Thursday!
P.S. Plee-- About my lashes. My double eyelids were acting up that day, so the fold was a lot smaller. My eye lashes look really weird and wire-y when my eyes get like that. From the front view, my lashes look like they're sticking straight up, but in reality, I curl them like I usually do. They're just so long that they would hit my eyelid. Iduno. They're just weird. Not to be bitchy, but fyi (: haha but thanks for pointing it out.