I took a trip down to South Coast Plaza with the boyfriend to pick up my Gucci purse I bought at their pre-sale a couple weeks ago. So I also decided to visit the MAC store there that carries PRO products, whee! Then on the way to my mom's house to drop off
her
purse, I went to my first ULTA store! heehee.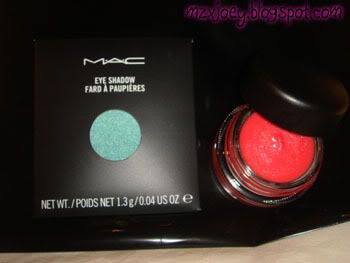 I got the Shimmermoss eyeshadow refill and Tendertone in Sweet Tooth. Shimmermoss is such a pretty blue/teal color.. I'm such a sucker for blues ): And I LOVE Sweet Tooth! I'm not much of a bold lip color user, and this sheer pink tint is perfect. It's a bit sticky, but when I pair it with my Rosebud Salve, it comes out pretty perfect since I don't have to pack on the Tendertone.

This is what I picked up at Ulta. I finally found some NYX products without having to order it online. I saw Vanessa swatched Pink Nude and I wanted to get it. I got an eye crayon in Lemon (green), and a green eyeshadow trio. Oh, and I LOVE OPI nail polishes (: and they were having a buy-two-get-one-free sale! I've been wanting Essie's Mademoiselle nail polish for a long time, hehe.

The green eyeshadow trio swatch, Lemon, and Pink Nude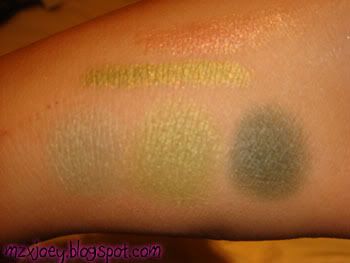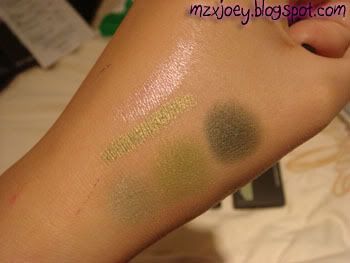 Pink Nude by itself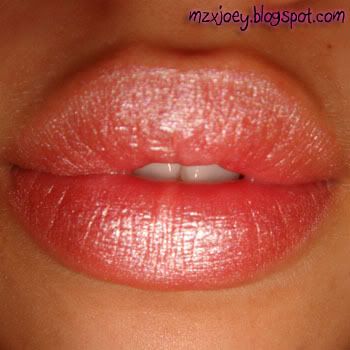 & with Sweet Tooth tendertone over it. I really like this combination.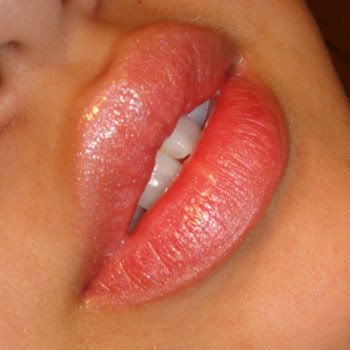 These are the nail polish colors I got. Essie's Mademoiselle (l), OPI's Sea Ya Later, Sailor, and OPI's Black Onyx
Mademoiselle is such a gorgeous summer-y color. It's sheer and really chic. I love it. Hey There Sailor is a really pretty and sheer sparkly blue. It can be a top coat, or layered on like I did in this picture. I think it's pretty cute for a summer color. And I love black nail polish! I got obsessed around Halloween last year because my outfit was black, and wanted to try black nail polish for the first time.. I got hooked!
I gave myself a (sorta) manicure last night. I love this color. It's so pigmented! Only two coats were needed.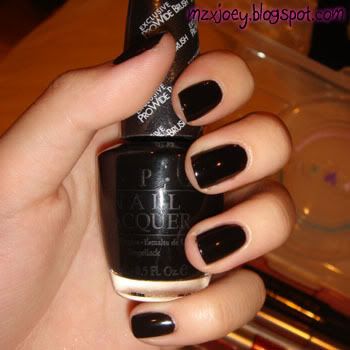 (: Anywho.

Like I said, I picked up my Gucci purse, and I love it! hehe. I can't seem to find/remember what it's called or how much it originally cost (I got it pre-sale for $299), but here are pictures.

The bag

It's so cute!! I love it (:

Have a good Tuesday, everyone!