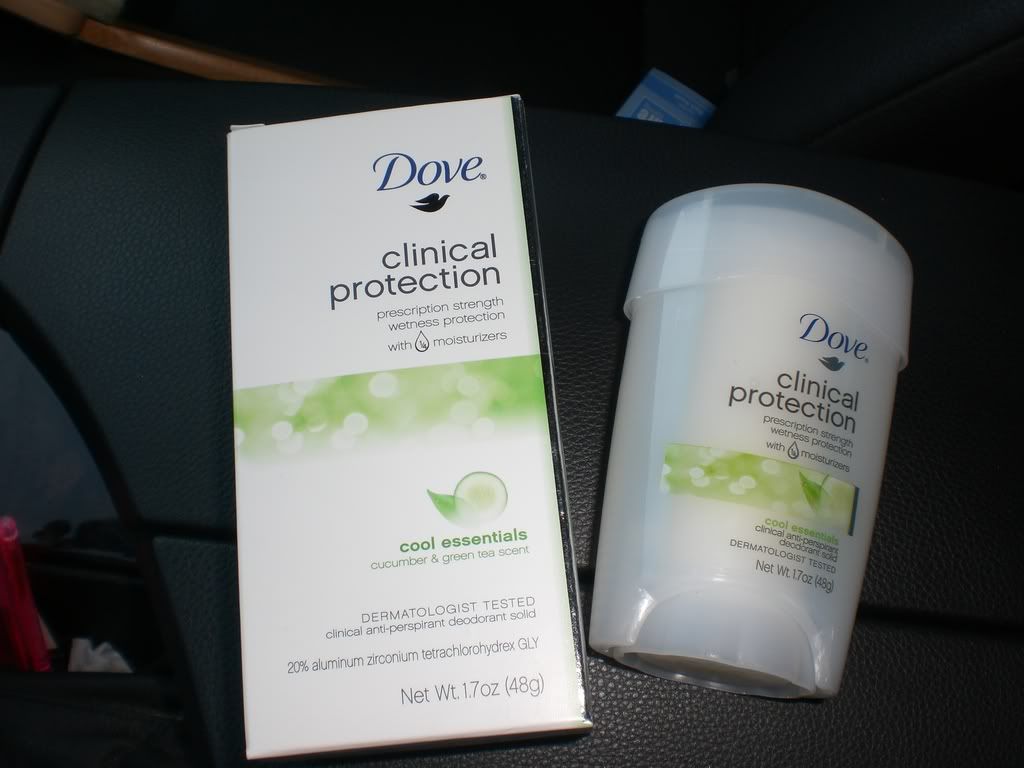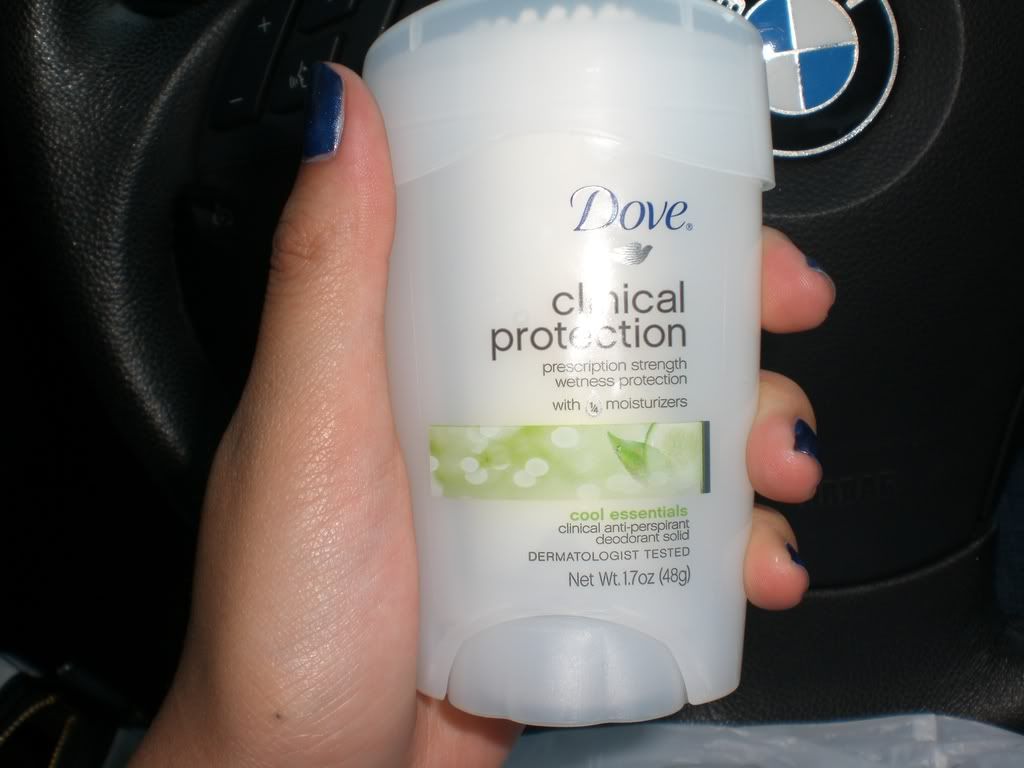 What they say:
The dermatologist tested formula, in a refreshing scent, delivers prescription strength defense against wetness and contains Dove 1/4 moisturizers to care for delicate underarm skin. And unlike leading prescription anti-persperant/deoderants, it does not contain aluminum chloride or alcohols which can cause skin irritation and discomfort. With all-day protection and exceptional skin care benefits, it is the ultimate combination of strength and beauty.
Directions:
Click it twice, and apply on your armpits before sleep every night. They say that your body temperature regulates while you're sleeping, so the product works best when it's absorbed overnight. It offers 24 hour protection, so there is no need to apply in the morning.
(Two clicks)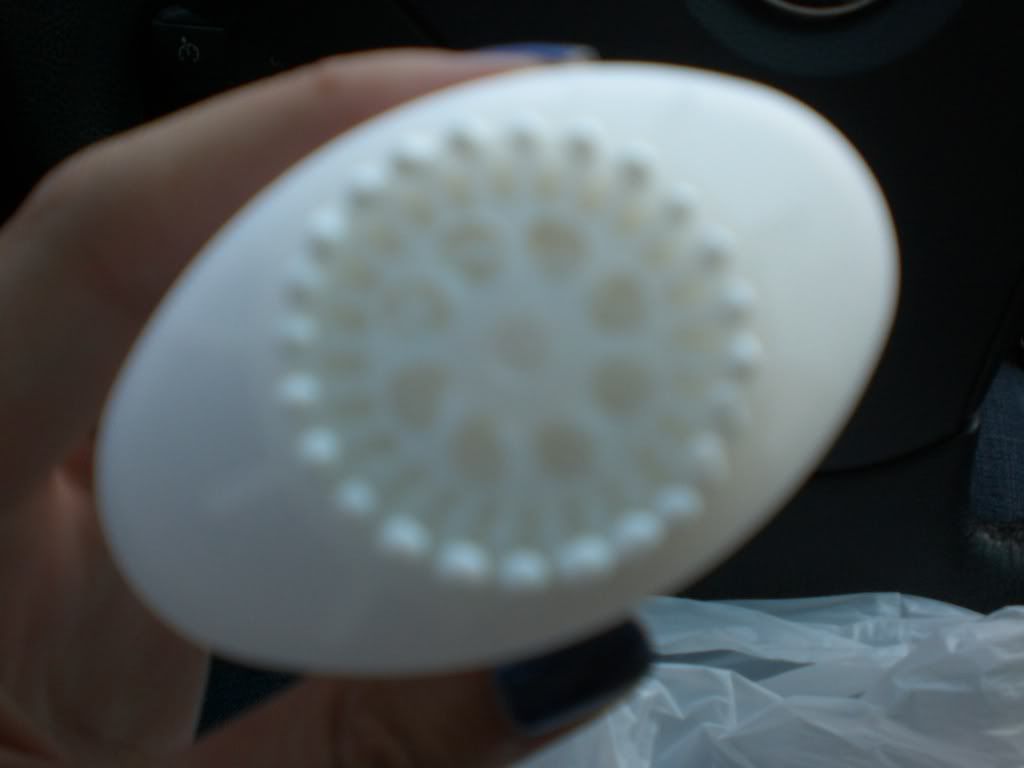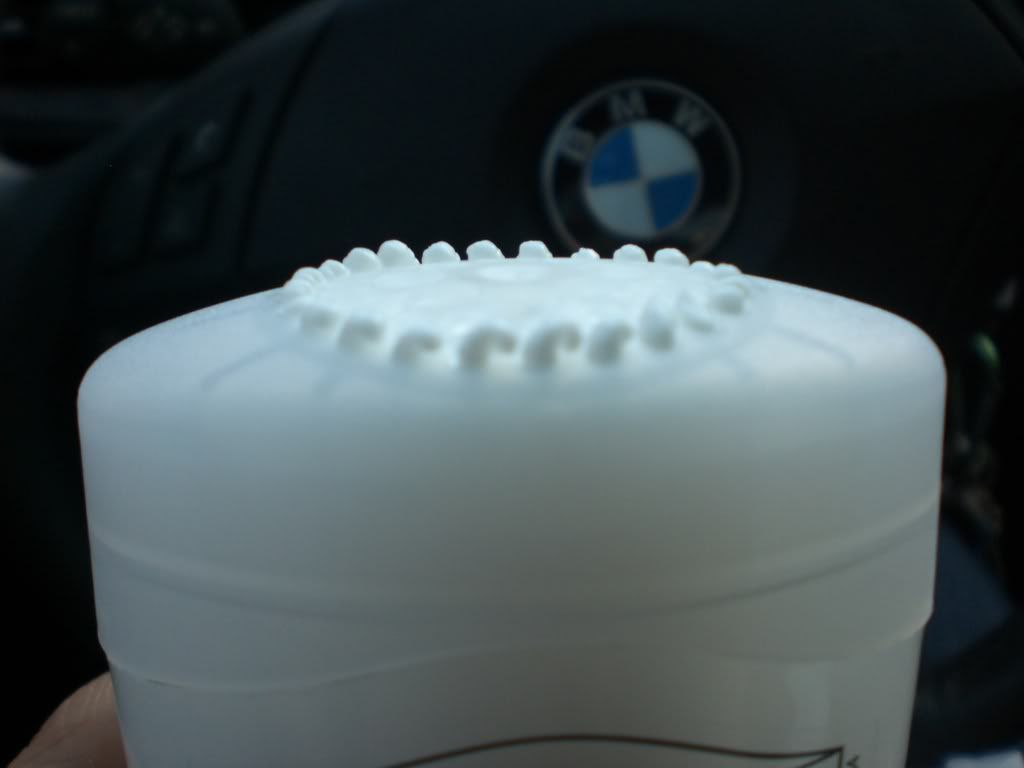 What I found:
I like the product, for the most part. I have a problem with sweating a LOT in my armpits (TMI, I know), no matter what deodorant/antiperspirant I use. I tried this product for about two weeks just to see if there would be a difference. I applied it at night before bed, like instructed. I didn't sweat for the most part of the day, but I'd feel a little wetness late in the afternoon.. when it's hottest. I find myself sweating a bit when I walk to my car, lol. So much for "24 hours of protection." I tried putting it on in the morning, and it made a difference. I wouldn't really sweat until the wee hours of the night when the AC isn't running (because of my weird thermostat-tyrant dad). Also, the consistency is weird for a deodorant; it felt sort of like my Smashbox Photofinish Primer when I put it on my pits.
Last thoughts:
It works for the most part. It'll probably work better for people that don't sweat as much as I do. And it smells nice! I always like Dove's Cool Escentials scent.
Rating:
------

Annonymous; They retail for about $8-9, plus tax. About the residue, if you put it on in the morning, you'll probably get a little on your shirt, as I did. But I didn't let it completely dry since I'm always in a hurry. If you put it on at night as they instruct you to, then there shouldn't be any white residue on your shirt.