This was a really quick tutorial I did before work yesterday. I didn't want to do anything dramatic since I had done a smokey eye the day before, so I opted for some color in my crease and a bold eyeliner.
(I left my normal camera at my mom's house last weekend so I had to use the bf's.... and the settings on there are like.. WTF. So a few pictures are a bit blurry and the flash is really intense, lol)
What I used --
MAC Bare Study p/p
Stila Weat e/s
Stila Kitten e/s
Stila Poise e/s
Too Faced Metallic eyeliner in Mermaid
MAC Beigeing shadestick
MAC Forest Green pigment
Katie B Fauxlash mascara
Katie B powderliner
MAC Spiked brow pencil
Start with a bare eye and curled lashes. I already filled in my brows.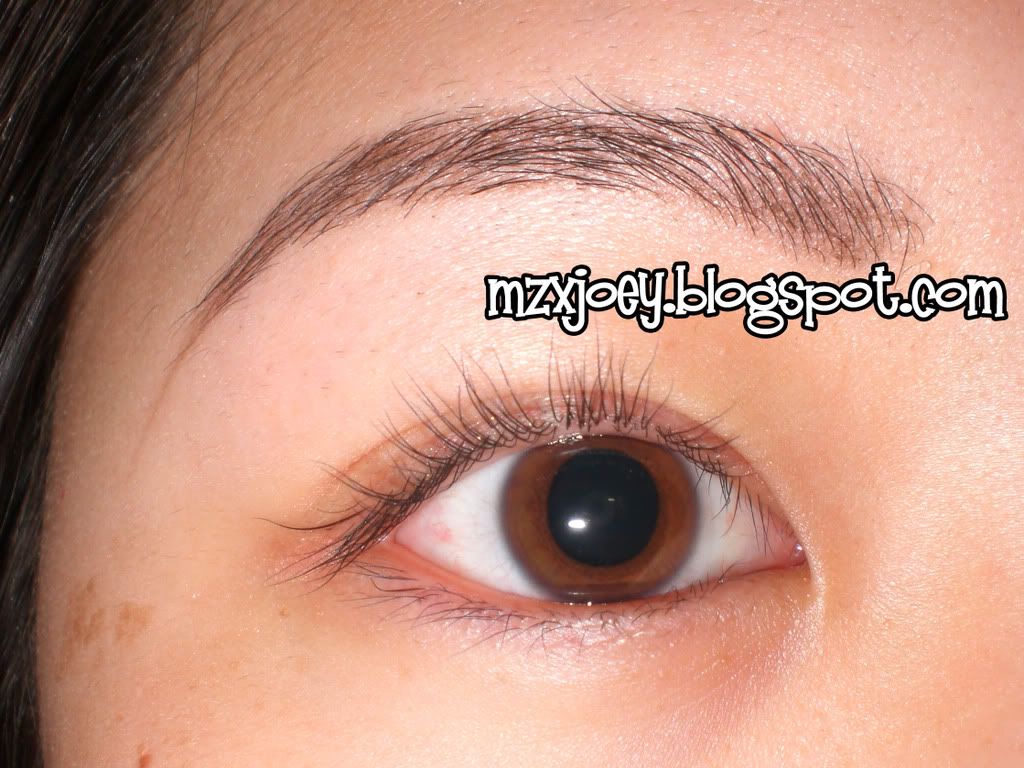 Bare Study paint pot all over lid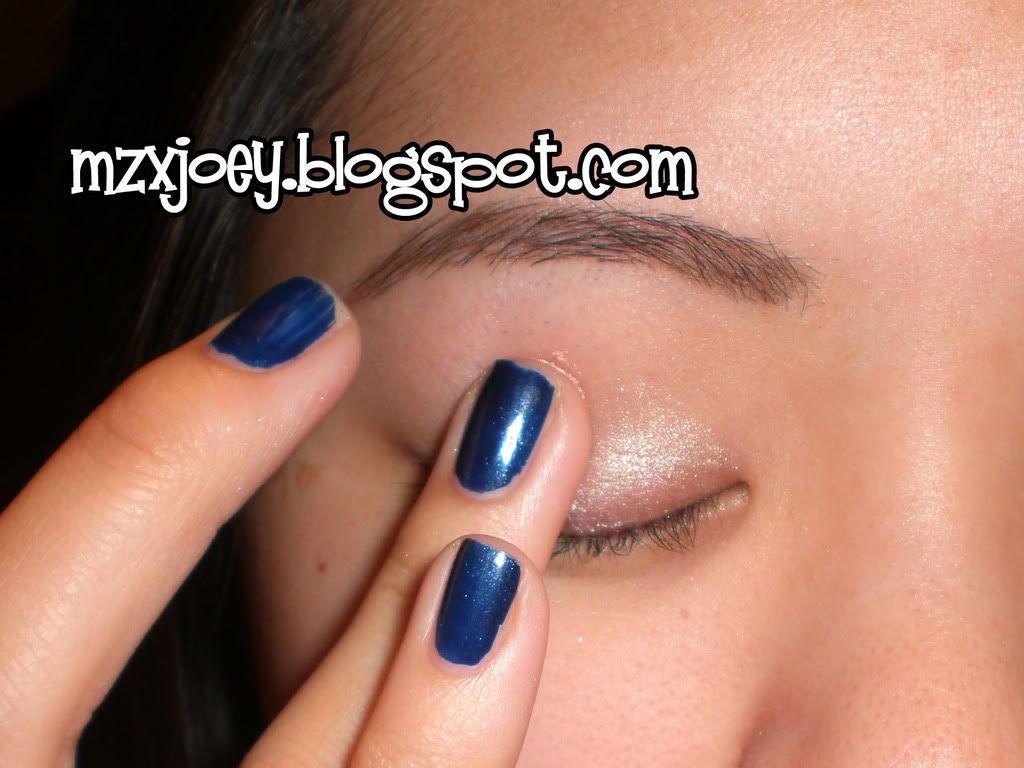 Stila Kitten e/s on inner 1/2 of the lid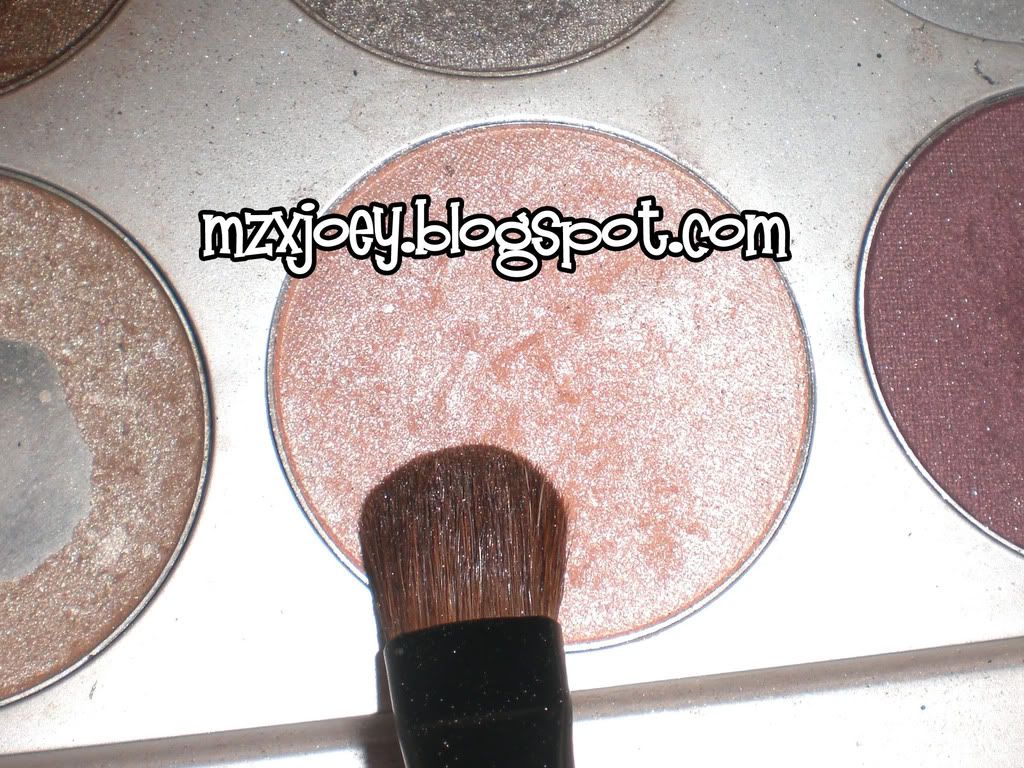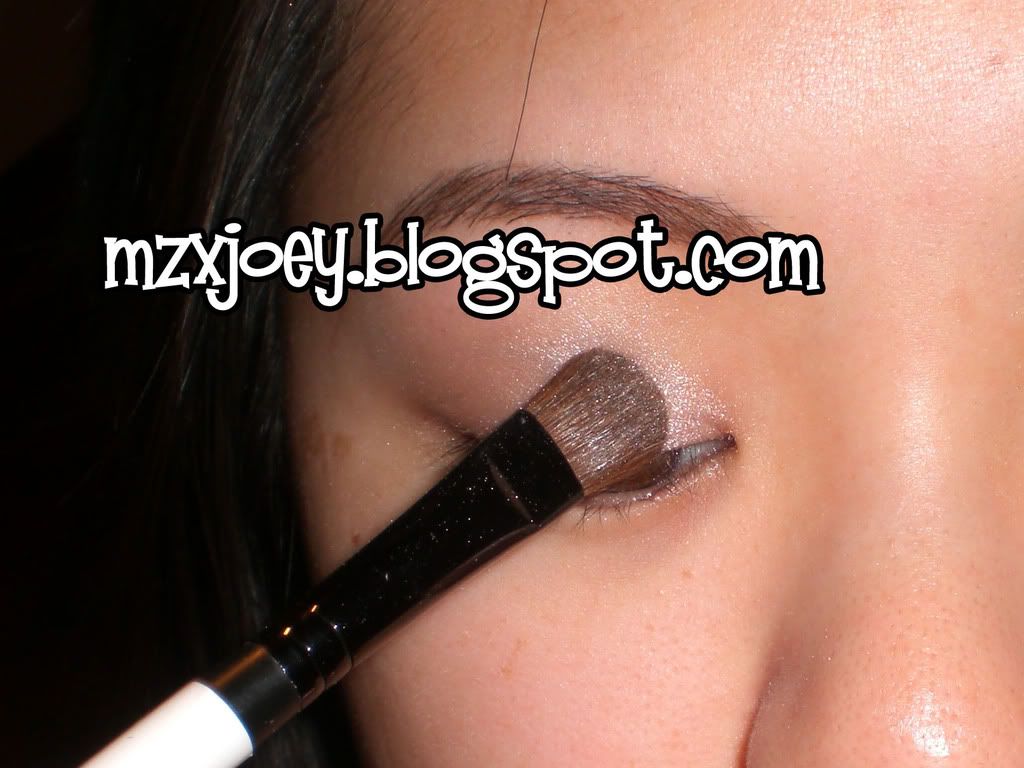 Stila Wheat e/s on outer 1/2 of the lid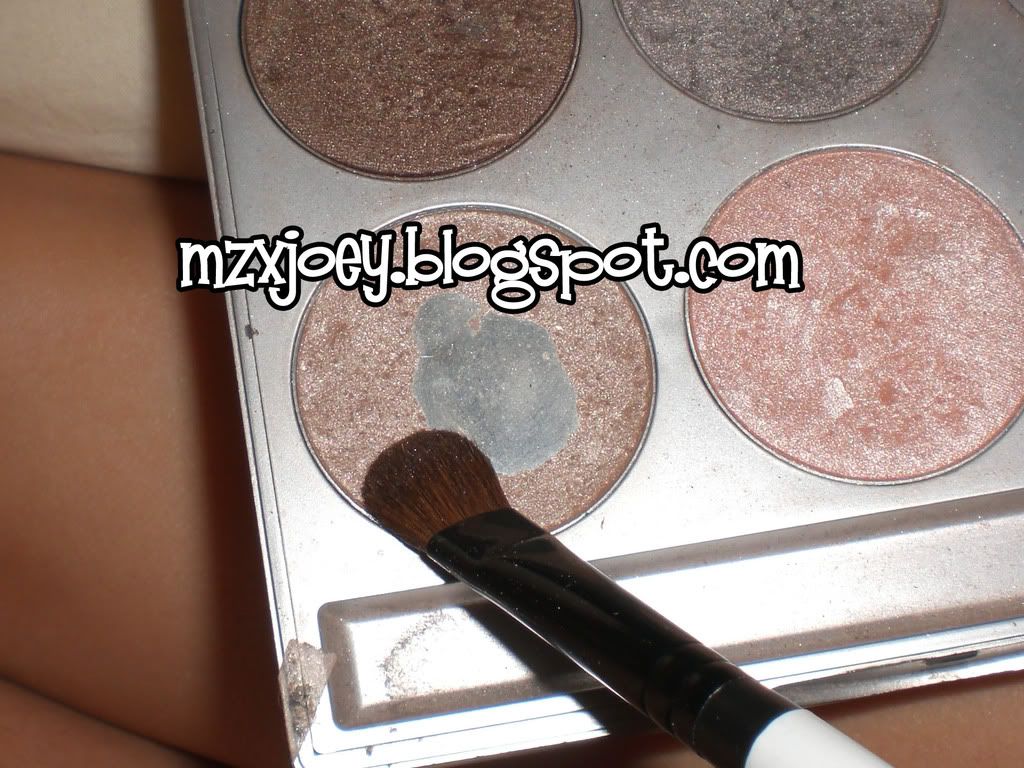 Stila Poise on crease with a pointed crease brush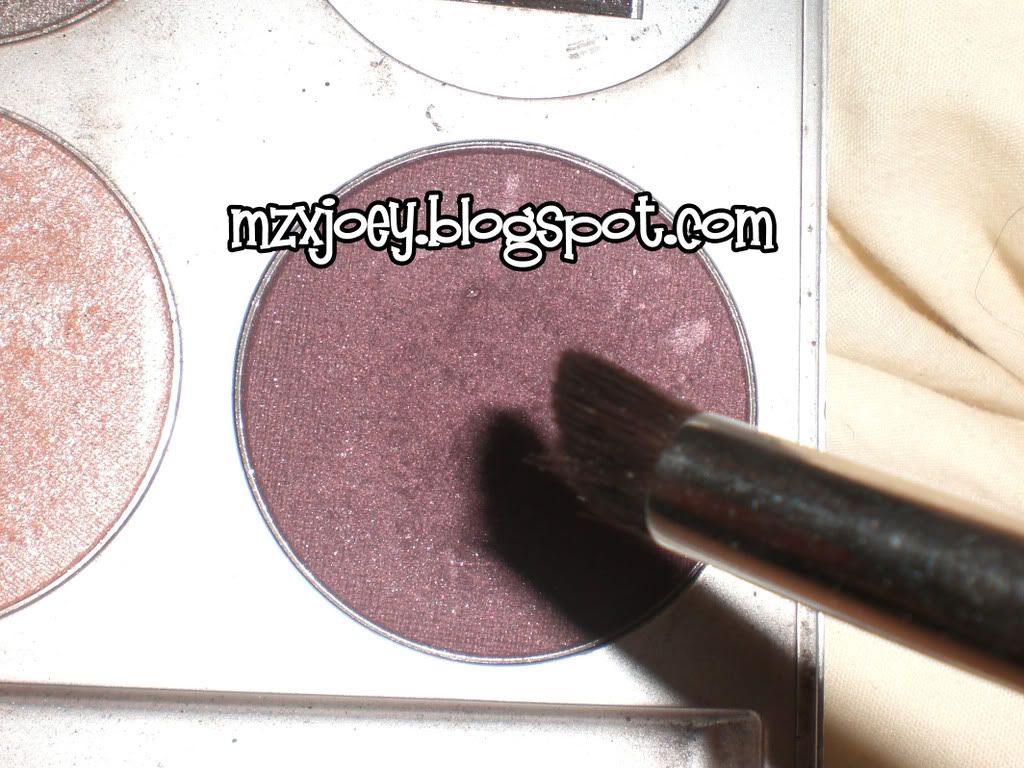 (Sorry for the blurriness)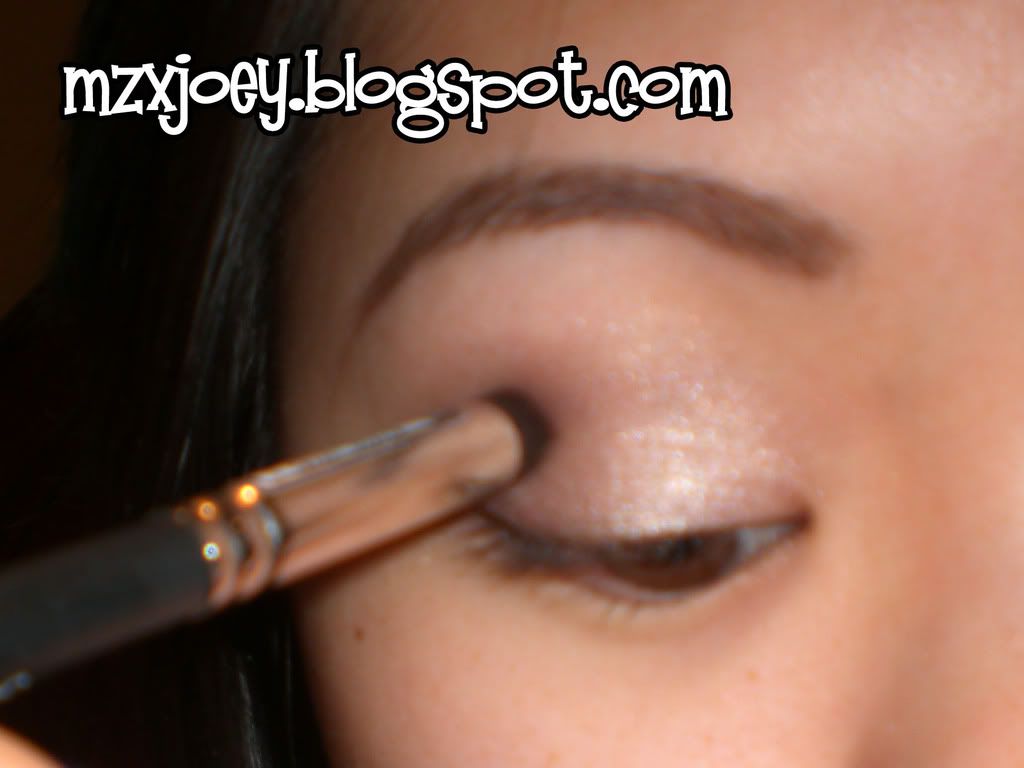 Too Faced metallic eyeliner in Mermaid. Wing out the end.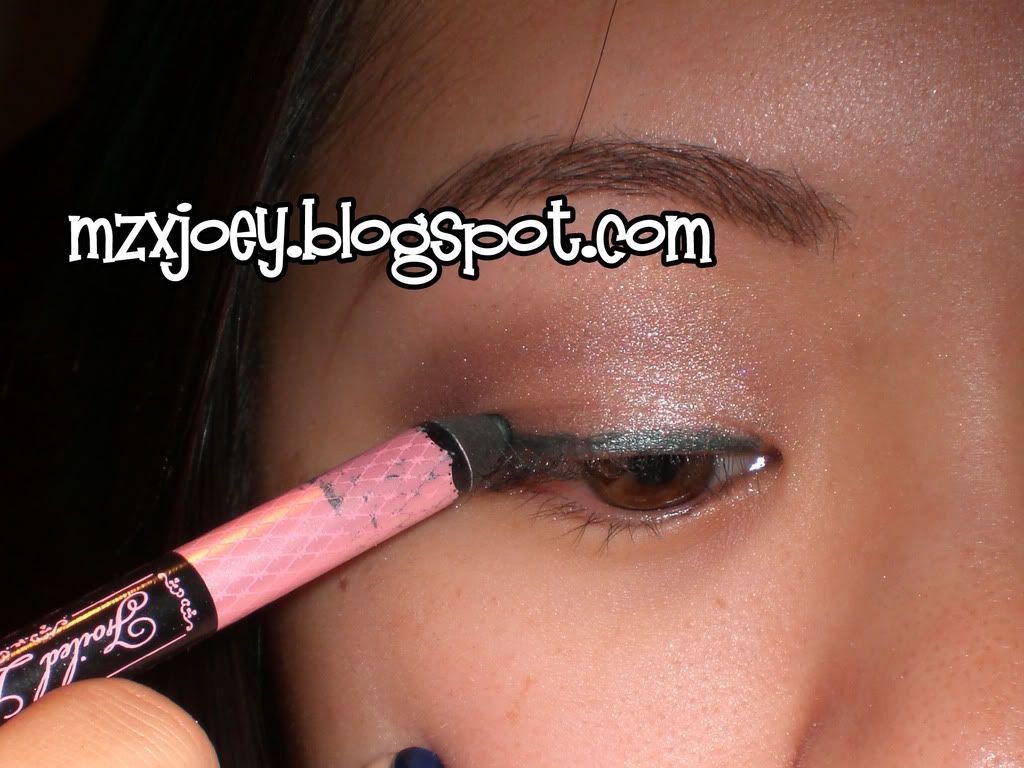 MAC Forest Green pigment over the eyeliner
MAC Beigeing shadestick under eye with Wheat e/s over it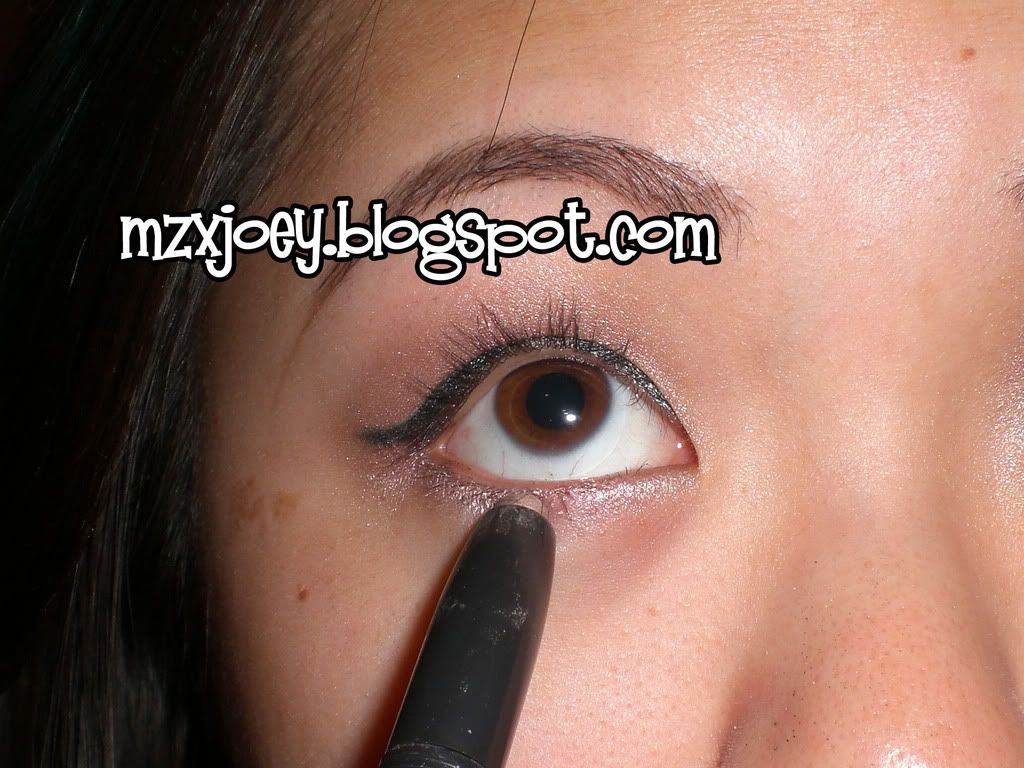 Stila Kitten e/s as highlight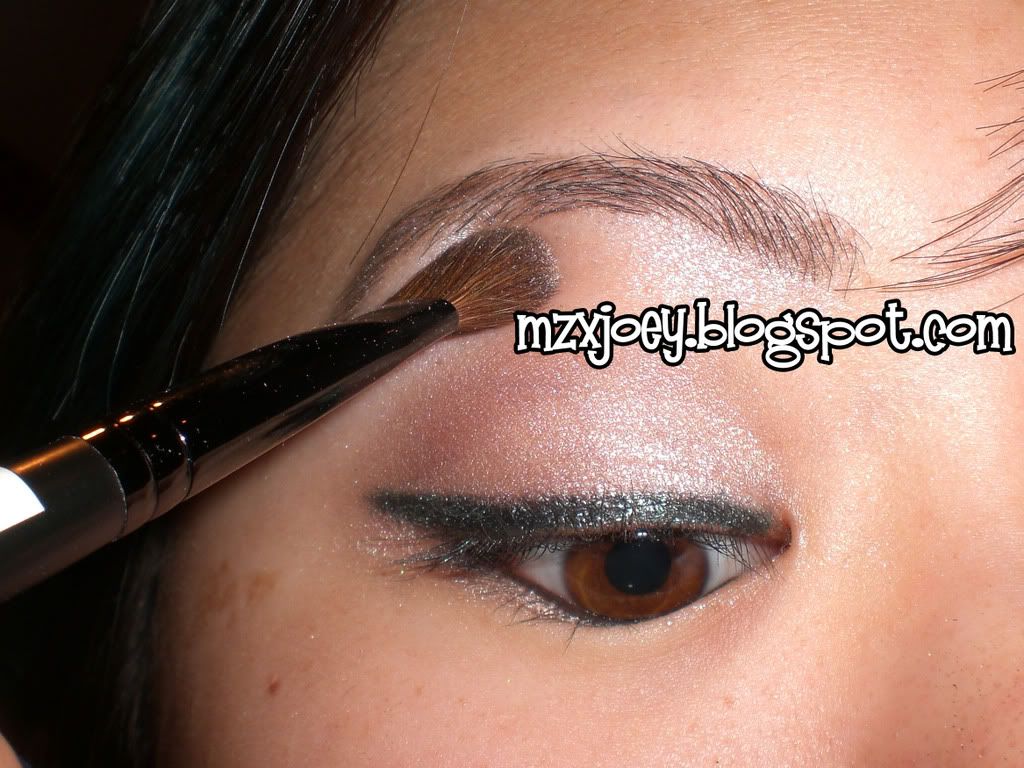 Add eyeliner, tightline, and mascara.. This is the finished product! (Sorry the flash washed out all of the color..)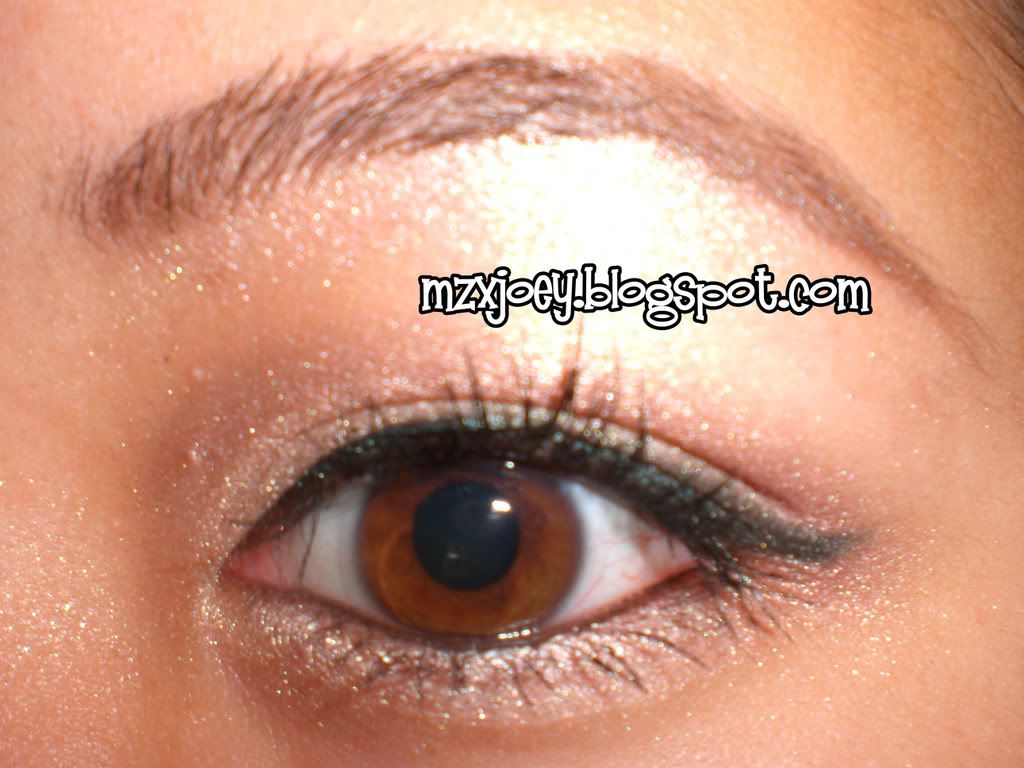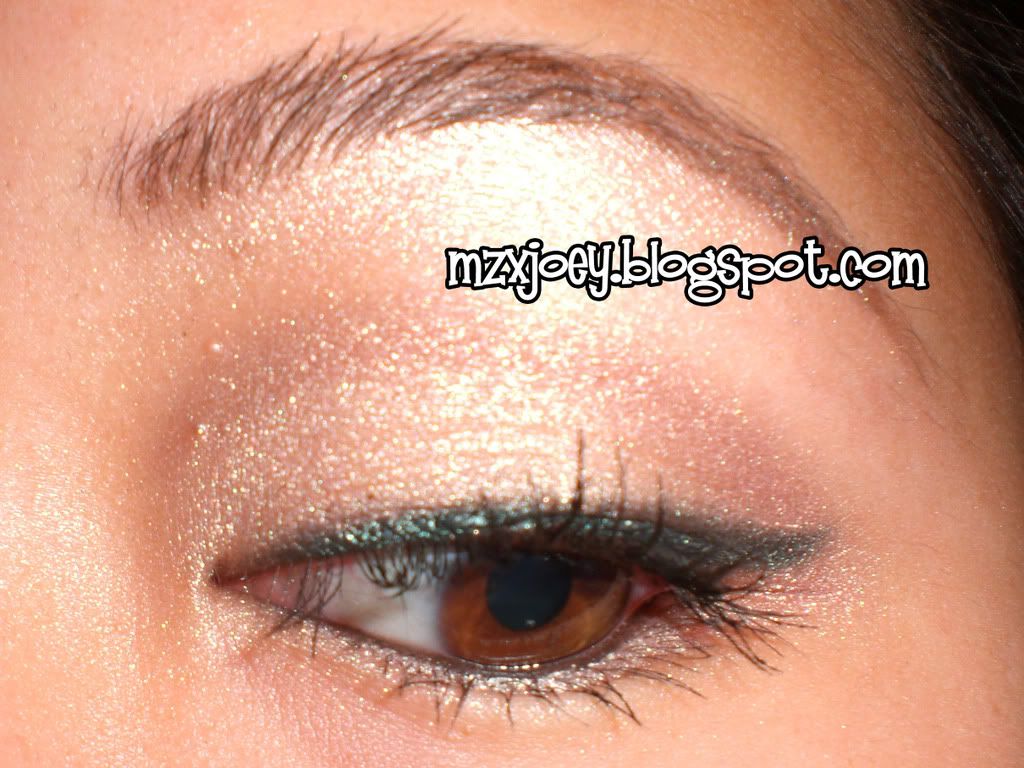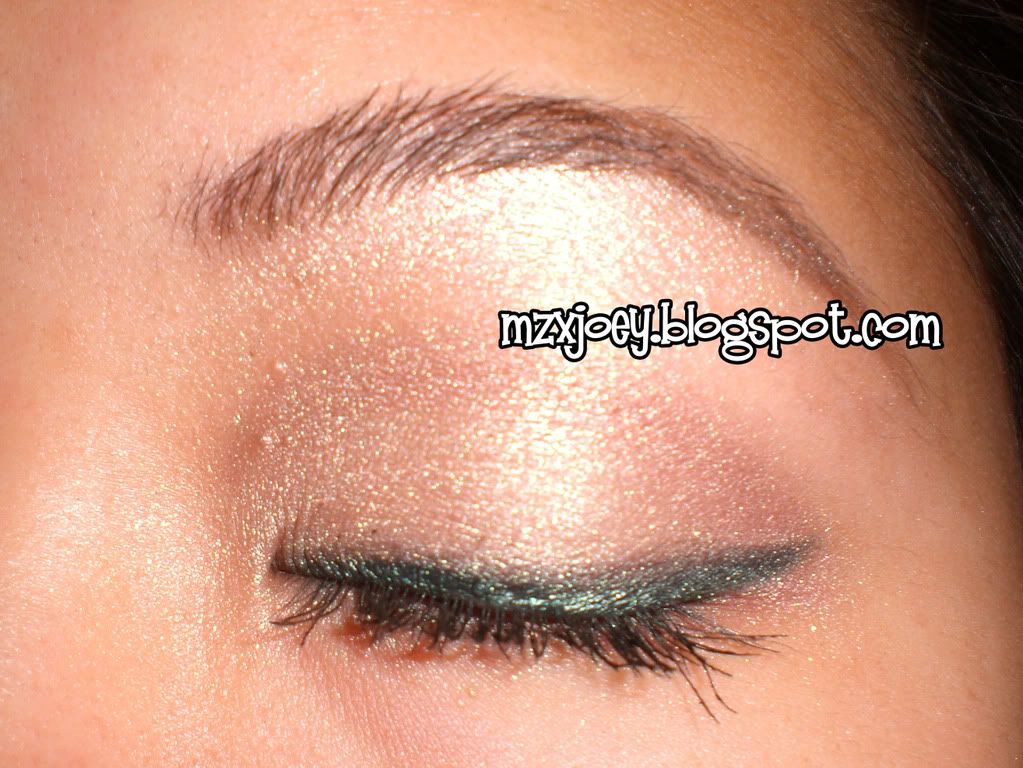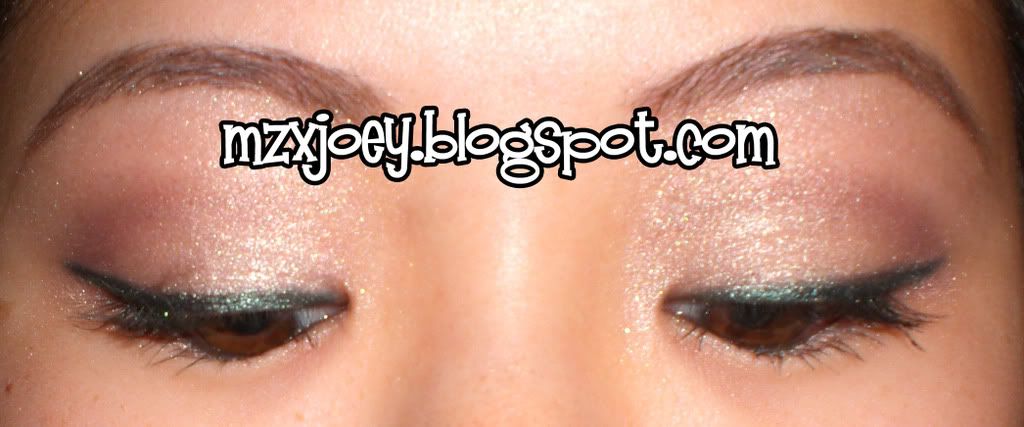 Anyroad. Happy Friday! Have a great weekend, ladies! I'm going to be super busy.. working on Saturday. (I'm going to be at the Moon Festival at the La Puente Hills Mall in Rowland Heights tomorrow from 11-4 because my dad's private school he's opening has a booth! Come find me and say "Hi" if you're in the area! I'll probably be there Sunday too since my brother works, so I'll most likely go with the bf).
K, bye, lovies!