It's my first tutorial! I totally winged this look, and wasn't completely happy with it "/ But I guess it's okay. A few pictures didn't come out too well because I was a bit rushed to get to work.. so, sorry, lol.
I didn't do a full face because my skin has been acting up lately ): Damn hormones. Let me know if you guys liked this.. I can do more if people want me to. They're not that bad, haha.
Alright well, I used --
MAC Bare Study Paint Pot
MAC Melon Pigment
MAC Lovely Lily Pigment
MAC Violet Pigment
Stila Wheat e/s
Stila Kitten e/s
Katie B Powderliner
Katie B Faux Lash Mascara
L'Oreal Telescopic liquid liner (I love this stuff!)
MAC Spiked brow pencil
Here we go --
Start with a bare eye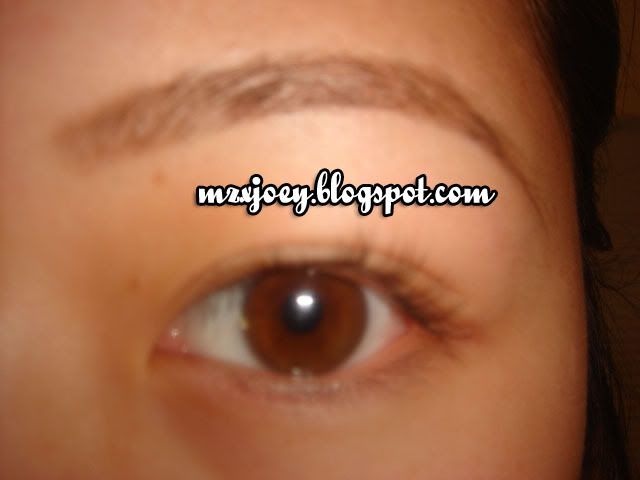 Bare Study paint pot all over lid.
I find that the paint pot dries too quickly with one coat, so the colors don't stick as easily. To remedy that, I put two layers; it works like a charm!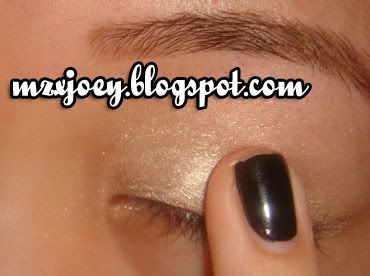 Melon pigment on inner half of the lid (with a MAC 252)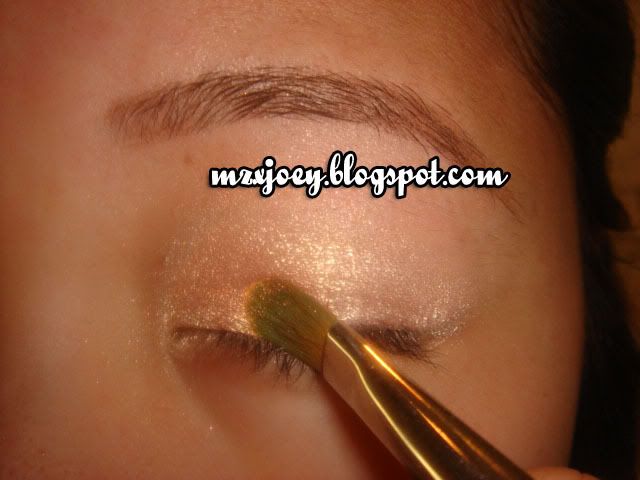 Lovely Lily on the middle of the lid (with the same brush)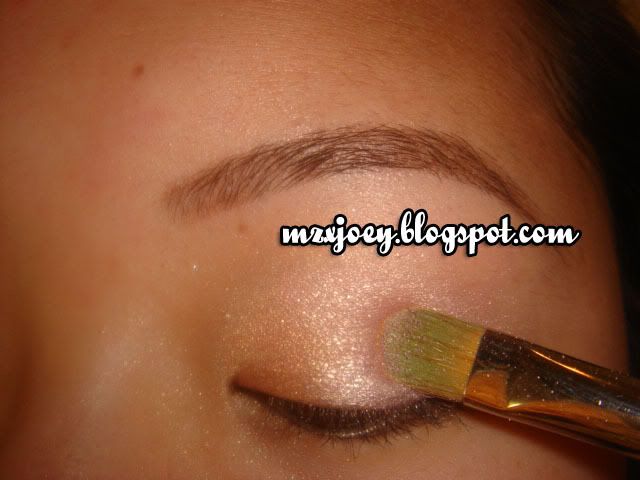 Violet pigment on outer "v" area (with same brush)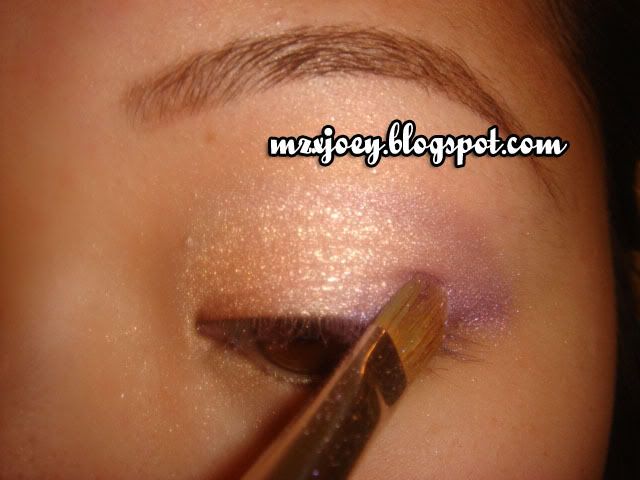 Pick up Wheat e/s with big fluffy brush, and blend out any harsh lines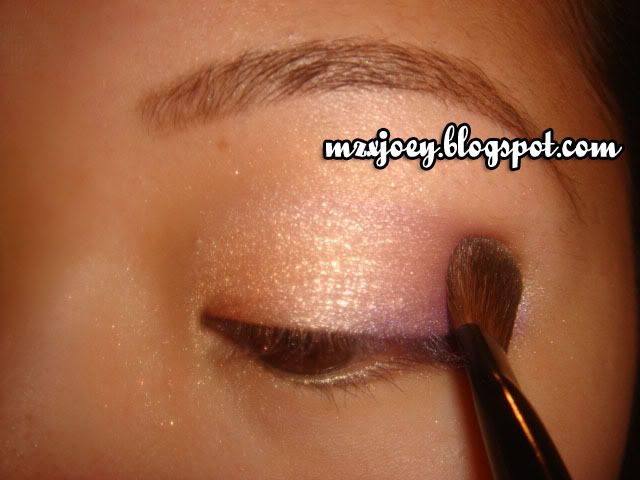 Kitten e/s as highlight with big fluffy brush (Sephora All Over Shadow brush)
(Sorry for the blur "/)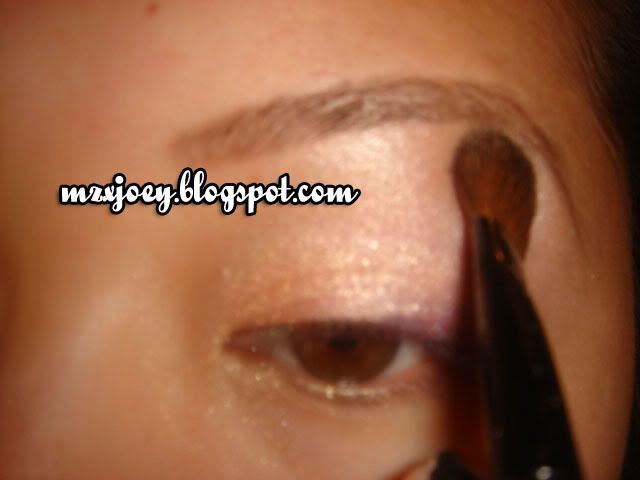 Violet pigment to emphasize crease (I forgot what brush this was, sorry lol)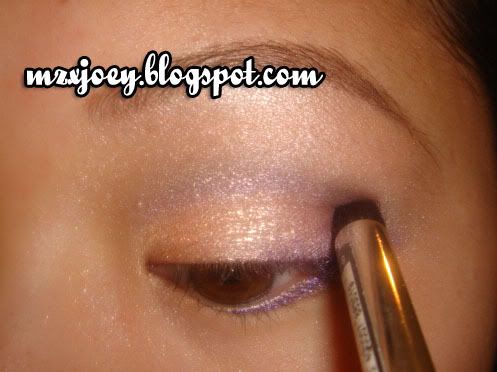 Line upper lash line with L'Oreal liqid liner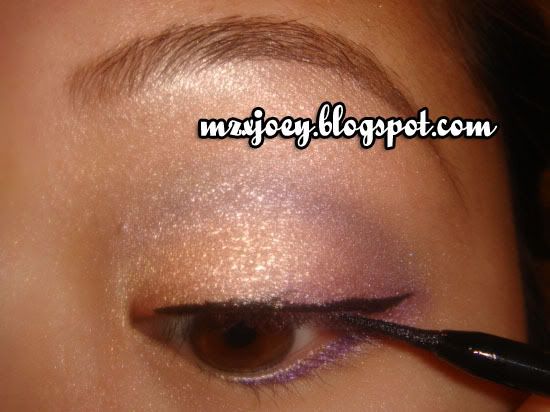 Line waterline with Katie B's Powderliner and apply Faux Lash. And we're done! (Sorry for the blur again ><)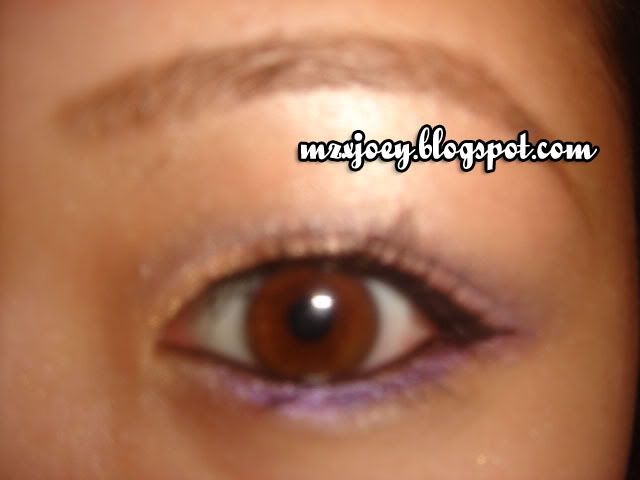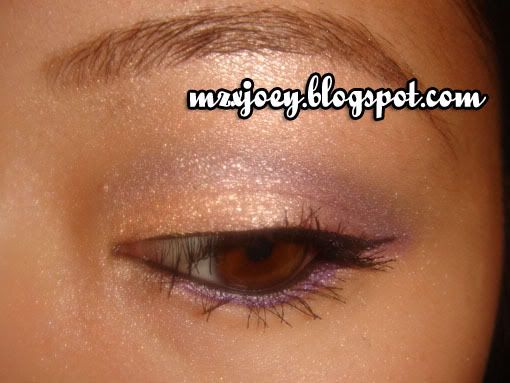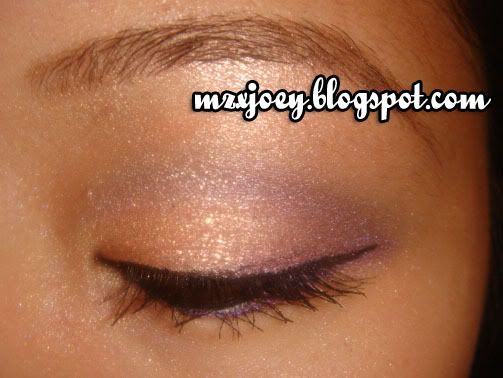 Happy Friday!
P.S. I made another appointment for a tattoo on Wednesday night. I don't even know what I want yet (lol!), but I'll figure it out by then. I went with Drea yesterday to get her anchor tattooed on her ankle.. it's ADORABLE! I'm dying to get my anchor too.. *sigh* (We had both decided on our own to get anchor tattoos, then mentioned to each other.. so it's not like we're getting matching ones or we're copying one another) I'll let you know more once I decide or get it done! (: